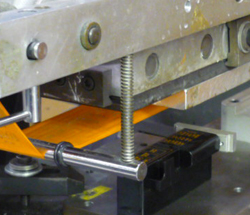 True Precision Plastics offers a variety of value-added services performed in house or by our approved suppliers. Providing value-added services and supply base management allows True Precision Plastics to be a sole source for all your plastic injection molding needs!
CNC Machining
Decorating (hot stamp / pad print / labeling)
Assembly
Welding (sonic and vibration)
Coatings (chrome and others)
True Precision Plastics is one of only two processors on the east coast that has vibration welding capability!